Producer of all kinds of fasteners being used in railway , petrochemical and construction industries
COMPANY'S HISTORY
'Gijin Company' started its activities by production of different types of hinges based on German technology.
The name of this company 'Gijin' comes from local expression which means hinge.
In 1996 the company has developed its activities for the production of different industrial nuts and bolts which are being used in oil and gas as well as electrical, tele-communications and aluminium industries.
Due to the importance of domestic railway networks, its ongoing progress and the available railway networks potential in the country, this company focused on production of different railway parts in 1998 by utilizing experts and experienced engineers, technicians and workers and up-to-date technologies.
---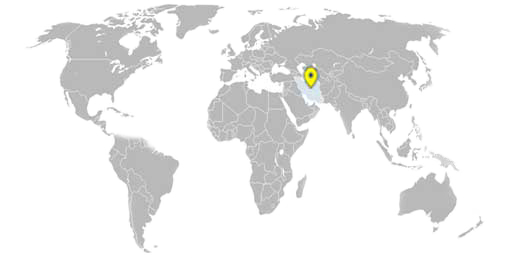 Iran's Railway Organization (RAI), Tehran Urban and Suburban Railway Operation co, Zob-Ahan Co., General Mechanic Co., Iran's Aluminium Company, Iran's Ministry of Energy, Regional Power Distribution Company, Sepasad Co., Sabir Co., C.B.G Co., Travers Co. and etc
Company Activities
Manufacturing all kinds of special bolts and nuts according to international standards as ISO, DIN, ASTM & etc. which are being used in various industries
Manufacturing railway fasteners according to UIC standard. (All kinds of screw spikes, T-bolts, Vossloh's K-type fasteners and their required spring washers and etc.
Manufacturing all kinds of bolts uses in various industries like: Oil, gas, petrochemical, steel structure industry and etc.
Manufacturing all kinds of U-bolts, anchor bolts and stud bolts and high-length bolts
Fally automatic Dacromet Coating line
Dioxidation of steel parts by short-blast method